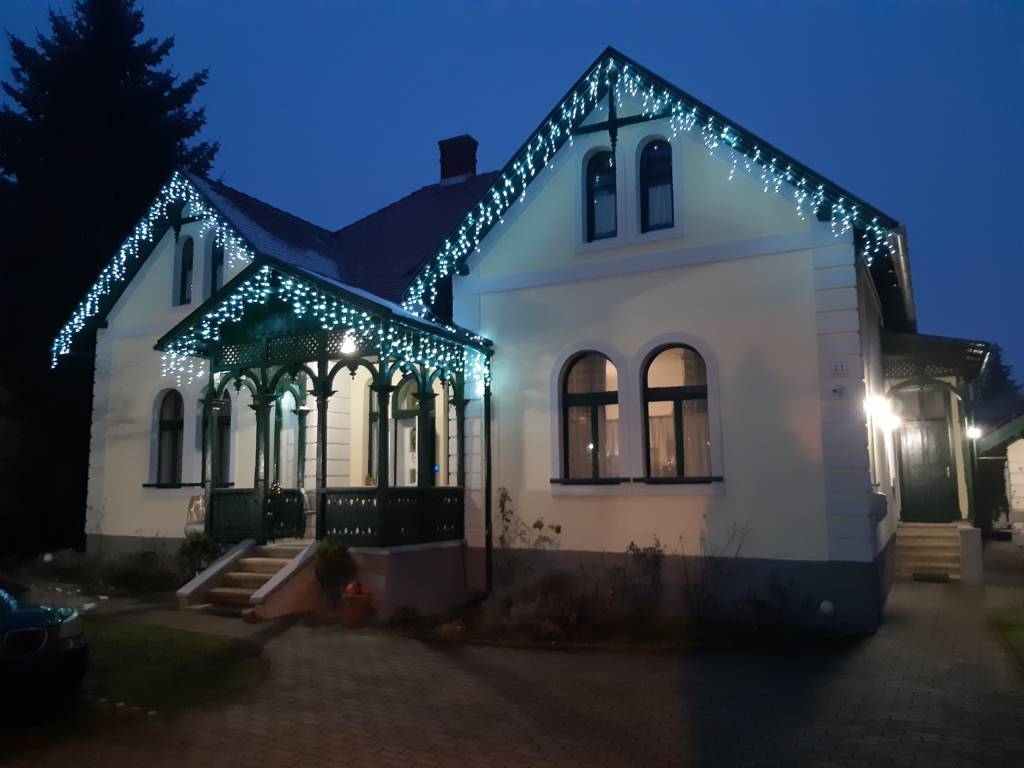 The Szalay Villa is the legal successor of the former Két Lotti (Two Lotti) Pension, which is about to be renovated in every detail. This is a time-consuming process, but our returning guests can sense the change immediately. Our plan is to design a stylish boutique mini-hotel that will welcome our guests with 10 different style single, double, family and personal sauna rooms.
The ancient 120-year-old villa is a short walk from the city center, with private parking and a garden for recreation.
Our room prices include our quality coffee-tea variations with freshly baked croissants for breakfast!